Description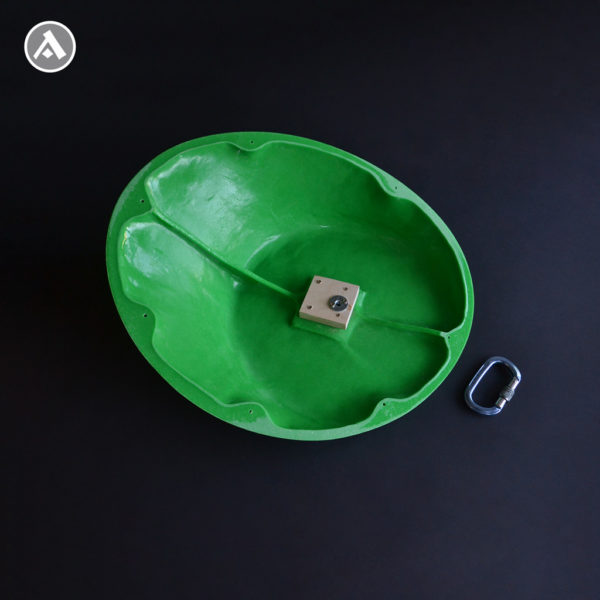 Ufo 3 is a large climbing hold with a whole-smooth, shiny surface and a grip-type sloper. Another climbing hold can be mounted on the climbing hold using an Allen screw. On the back side of the, there is a plywood reinforcement, on which a nut with an internal thread is screwed for fastening the hold.
The hold is made of polyurethane. It is suitable for installation in climbing profiles with an inclination of up to 60°. It depends on the type of hold that is mounted on the hold itself.
Ufo 3 Climbing Hold

| | |
| --- | --- |
| Holds in set: | 1 |
| Dimension: | 60x50x15cm |
| Size: | XXL |
| Grip Type: | Sloper |
| Usage – angle | 0°-60° |
For installation on a wooden surface of 18-20mm (plywood, particleboard…)
Wood screws 4,5×40
7pcs
Fasteners are not included in climbing set
All climbing holds are suitable for outdoors and indoors use.
© Anatomic 2022, Design by Marek Repčík.