ANATOMIC – PRODUCTION AND SALE OF CLIMBING HOLDS & WALLS
The company Anatomic is number one in Slovakia dealing with climbing walls and holds production. The company was founded by brothers Repčík in 2000. Many active years on the climbing scene allows us to keep up with global manufacturers of holds and walls.
Marek and Juraj are already in retirement of sport climb and racing, but they steadily contribute into climbing area. Juraj is dedicated to Indoor Climbing wall K2 in Bratislava. He oversees for all service of the indoor wall, he prepares and organises climbing competitions. Marek is more dedicated to climbing holds. He design new models of climbing holds and artifitian climbing walls.
In business we use our experiences of long-term presence in sport climbing. We participated in Wolrd Cups climbing competitions. We also organized several Climbing Championships in Slovakia, the Slovak Cups or other races.
Lezecká stena K2 – Žilina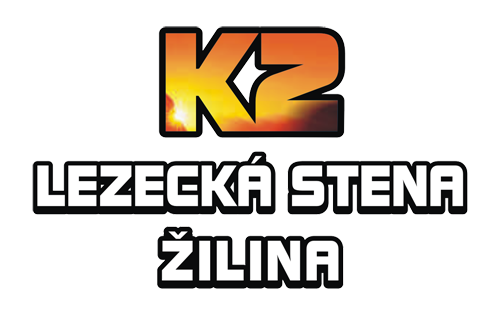 The youngest K2 of K2 is the one in Žilina. Probably the only large wall in Slovakia offers indoor and outdoor climbing at the same time.
Great emphasis is on the diversity and quality of climbing routes – however, we have all the holds right at hand. When setting roads we think of everyone – small and big climbers. Profiles and wall lines allow beginners or professional climbers to climb perfectly.
Boulders will come into their own especially on the outdoor boulder wall with proper racing parameters. Five different profiles are 30m wide and 4.5m high. The wall is covered with a tarpaulin before the rain.
There is nothing missing in Zilina that every large wall should have – a rental, a café, a children's corner and a shop. We organize courses for adults, rings and trainings for children, kindergarten, birthdays, team-building and racing.
Parametres of thr Wall
Total Area
+/-1550m2
Indoor
Outdoor
Area
Max. Height
Area
Max. Height
+/-1300m2
15m
+/-250m2
17m
Lezecká stena K2 – Bratislava

Big Wall K2 climbing wall with location in the capital city – Bratislava was opened in 2013. And this time it wasn´t any low caliber. Indoor Climbing Wall K2 is the biggest and the highest climbing wall in Slovakia.
K2 offers perfect climbing possibilities not only for strong climbers, but also for beginners. There are all kinds of climbing profiles from a large overhang, moderate overhangs, vertical climbing lines, shorter routes to climbing lines with autobelay.
We offer climbing courses for children and adults, team building, birthday parties for children and summer camps. There is available rental service, small shop with climbing accessories, children's play area with a trampoline, and of course coffee bar.
Parametres of the Wall
Total area
2 500m2
Area – Monster
450m2
Area – Bouldering Wall
200m2
Drytooling
104m2
Outdoor Climbing Wall
95m2
Maximum hight
15,5m
Height of upper indoor wall
10m
Height of laminated profile
10m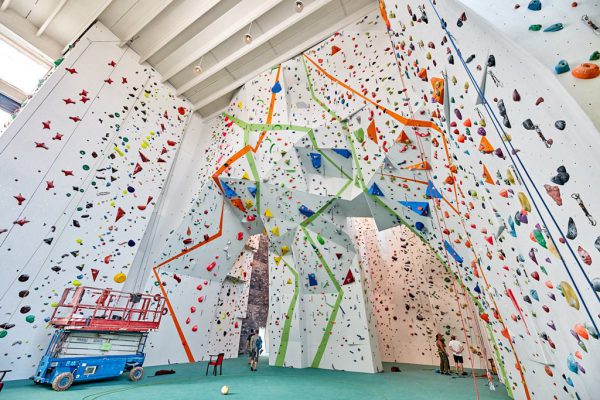 CLIMBING WALL AND BAR K2 ŽILINA
In 2001 we opened our first climbing wall K2 in Zilina. This center connects quality bouldering wall and coffee bar with many interesting parties. Until recently climbing wall was its climbing area the biggest bouldering wall in Slovakia.
Parametres of Bouldering Wall
Climbing area
350m2
Hight
3,4m
Number of Climbing Holds
3000ks
CLIMBING WALL AND COFFEE BAR K2 POPRAD
The second "K2" We opened on 6th of December in 2005. It had an attractive location in entertainment and shopping center MAX in Poprad. There were held many Slovak Cup competition in leading climbing. At present, the wall is canceled.