Project ROTOWALL
Rotation Climbing Wall Project
Some of you have surely noticed a "machine" placed in climbing center K2-Bratislava more than 1 year. It is new project of climbing simulator, that we are developing in cooperation with our collleague Michal Viskup. The machine works on simple principal of endless climbing belt with adjustable speed and angle of the wall. The angle options are from + 5 ° to -25 °.
The idea was born 2 years ago, since then, we are working hard on all technical details, design, and mostly safety. Simulator, that you can try in K2 Bratislava is a prototype. Since its launch we have learned a lot. Your feedback also provide us an excellent basis for developing the final design and functions of simulator.
Climbing ROTOWall Parameters
| Width of climbing area | 2 meters |
| --- | --- |
| Hight of climbing area | 2,9 meters |
Last year we spent speculating until overheating brains . Finally, we decided to major structural changes especially in the area of accessibility and safety. More yet to be unveiled, let yourself be surprised. If all goes according to plan, in early 2017 should glimpse the light the first new piece.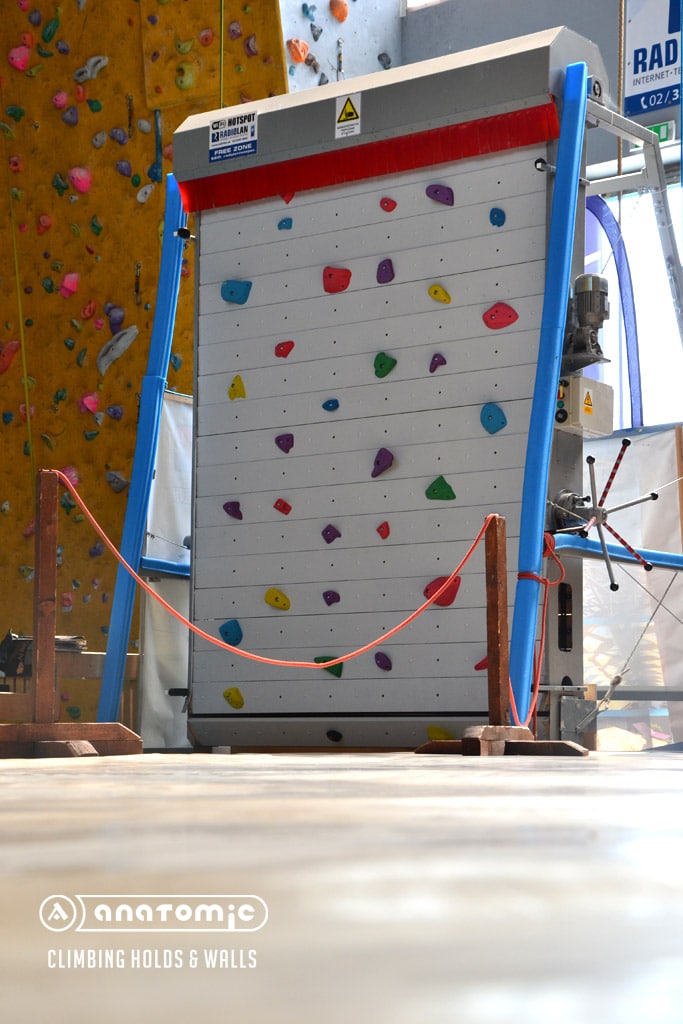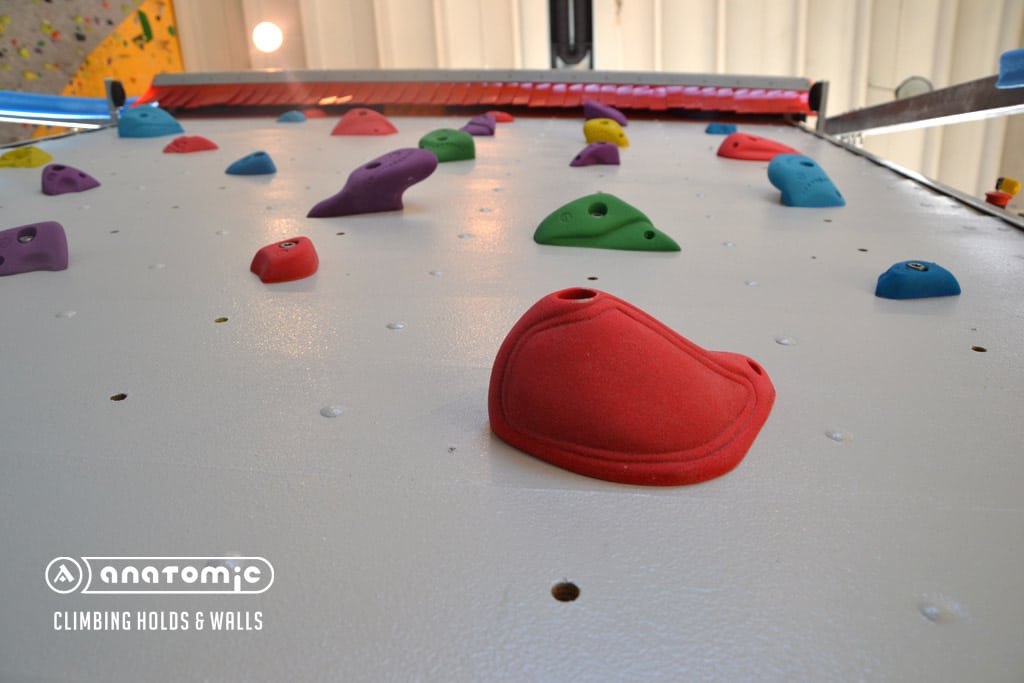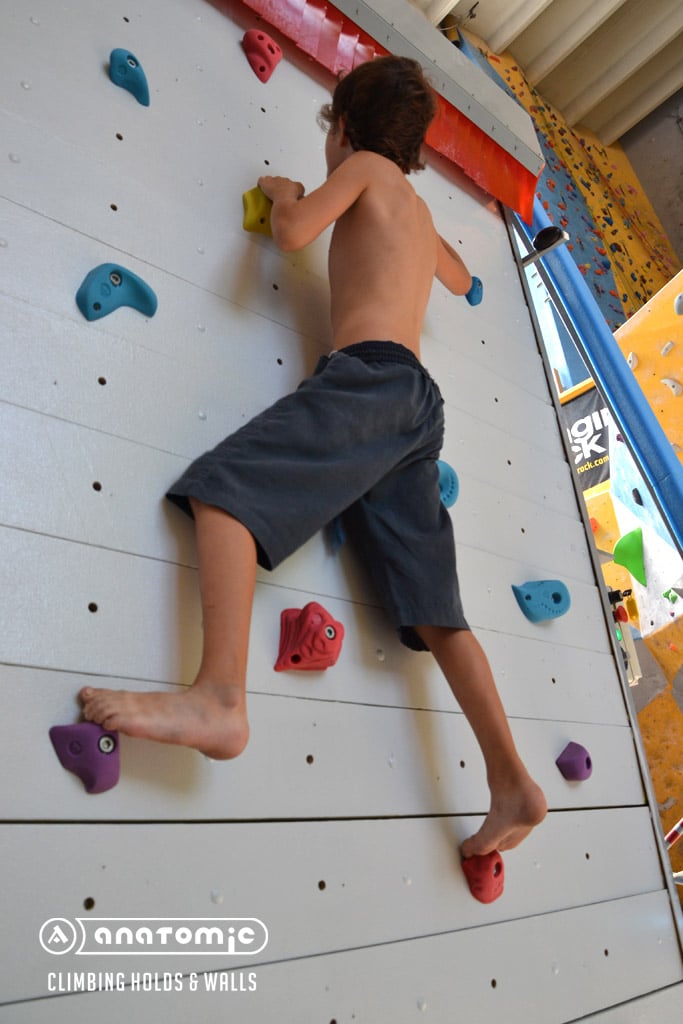 So, we decided to clear the space for new-one and offer the prototype in Bratislava for sale. Early autumn, we have renovated a coating and in short time we will proceed comlete overhaul. Powered by 230V. In case of your interest to purchase, please call +421 (0) 905 838 074 or write to info@anatomic.sk.