Description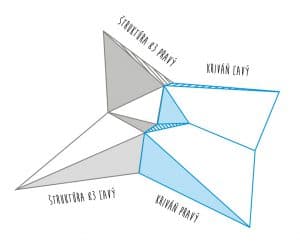 Volume Krivan is made of solid plywood with thickness of 18 mm. The volume has a four-side pyramid shape with different long sides on the base. These structures are an excellent complement to any climbing wall. They are suitable to each climbing line, either vertical or overhanging.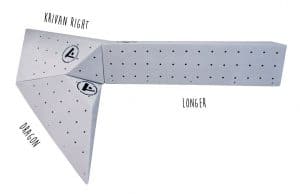 Modular system allows to join together compatible volumes. You can join volume 83, Longer and Spike.
Dual texture – Big part of the volume has smooth surface, thus almost impossible to hold or step. These type of volumes and holds become more popular, mainly on climbing competitions.
Properties of Volume Krivan Rigth/ Left
| | |
| --- | --- |
| Base: | 82x40x72x55cm |
| Height: | 22cm |
| Weight: | 6kg |
| Holes with T-nuts: | 18 |
| Assambly: | Skrutka do dreva 4,5×40 – 11pcs |
| Použitie – sklon | 0°-90° |
© Anatomic 2017, Design made by Michal Viskup